WELCOME TO VIGNES & VERGERS
Homemade and organic jams for the pleasure of your taste buds

Free delivery from 25€ jam order in France and 50€ in the rest of Europe !
WELCOME TO VIGNES & VERGERS
Create an account to join the Wine Club and access the complete catalogue of wines

WELCOME TO VIGNES & VERGERS
Our shop at Chassagne-Montrachet in the heart of the Burgundian vineyard

Organic homemade jams and "terroir" wines



Our jam workshop is in Chassagne-Montrachet in the heart of the Burgundian vineyard

Our selection of homemade jams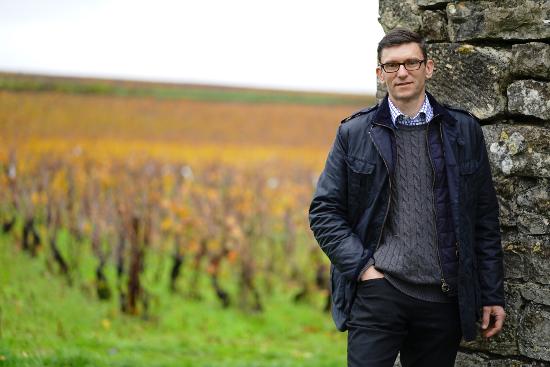 How we got there

It all started in 2002. It was a prosperous year in fruits and cherries. Rather than let the fruits dry on the tree of our orchard of Chassagne-Montrachet, I preferred transform them into jam, to consume throughout the year. Then it was the turn of raspberries, mirabelles, quetsches, blackberries picked along the paths, pears from Ivry-en-Montagne ...
In 2016, after several years in the world of big companies, I decided to start making jams. I began by following a specific training, and then I collected the fruits of season : blackberries, figs and pears. At the end of December I could offer five perfumes : Pears Vanilla, Garden Figs, Mirabelles de Lorraine and Prunes d'ente. I also made the Caramel with Salted Butter, according to recipe from Brittany.
During the winter I launched three new perfumes : Clémentines de Corse, Italy Oranges and Italy Citrons. It was also at this time that I opened the store in Chassagne-Montrachet to offer my jams and wine grower's wines.
In March, still waiting for the first fruits of the season, I bought exotic fruits, and made Bananas Vanilla, Bananas Coconut and Mango Coconut. In May I was happy to harvest the cherries from the garden to make Black Cherries, and after tasting different types of strawberries, I selected the Strawberries of France, more subtil in taste.
Then it was the turn of Rasberries, Blueberries, Bergeron Apricots and Red flesh Peaches !
Hubert Lestimé
---
On line artisanal jam Producer

Discover a wide selection of high-end homemade jams and fruit preparations. The fruits are selected for their unique taste quality and come from French regions recognized for their cultivation.Whether to offer or to make you happy, make your selection among many organic artisanal jams.
Organic wine grower Wines

Browse a selection of wines from prestigious terroirs. Experience unique Burgundy wines, but also great wines from other renowned regions. Discover wines from illustrious estates such as the Domaine Jean-Noël Gagnard, Rémi Jobard, Hubert Lignier or Rossignol-Trapet.